Images: © Bianca de Sousa Rangel, Universidade de Sao Paulo, Brazil, reference:
De Sousa Rangel, B. & Santander-Neto, J. & Rici, R.E.G. & Lessa, R. (2016): Dental sexual dimorphism and morphology of Urotrygon microphthalmum. Zoomorphology, 135 (3): 367–374 [#24369].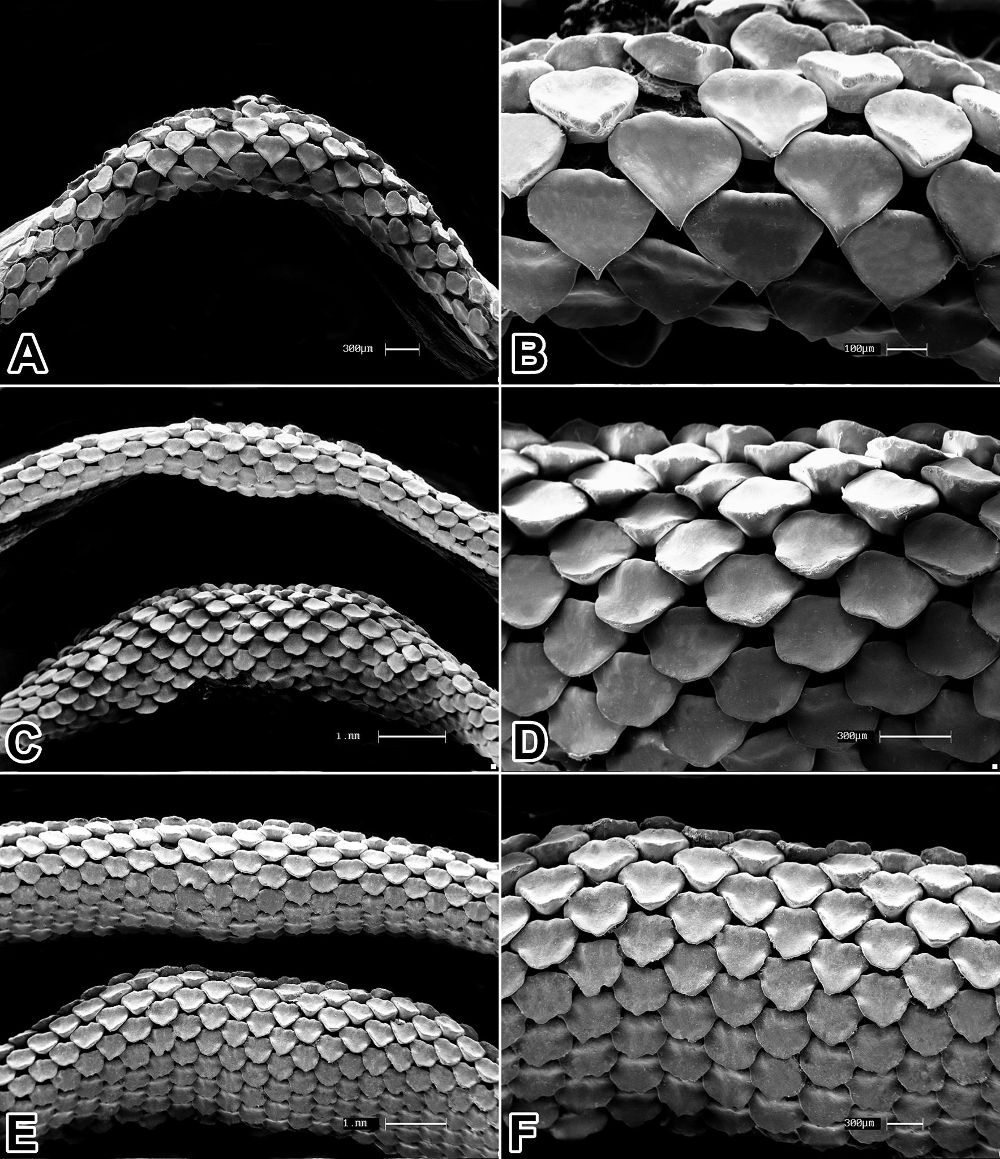 females, a, b Upper jaw of immature female UR 271, crushing monocuspide teeth; c, d upper and lower jaw of maturing female UR 274, teeth exhibiting small elevations on occlusal surface of crown; e, f mature female UR 248, morphology similar to maturing female; bar scale c, e 1 mm; a, d, f 300 µm; b 100 µm [#24369].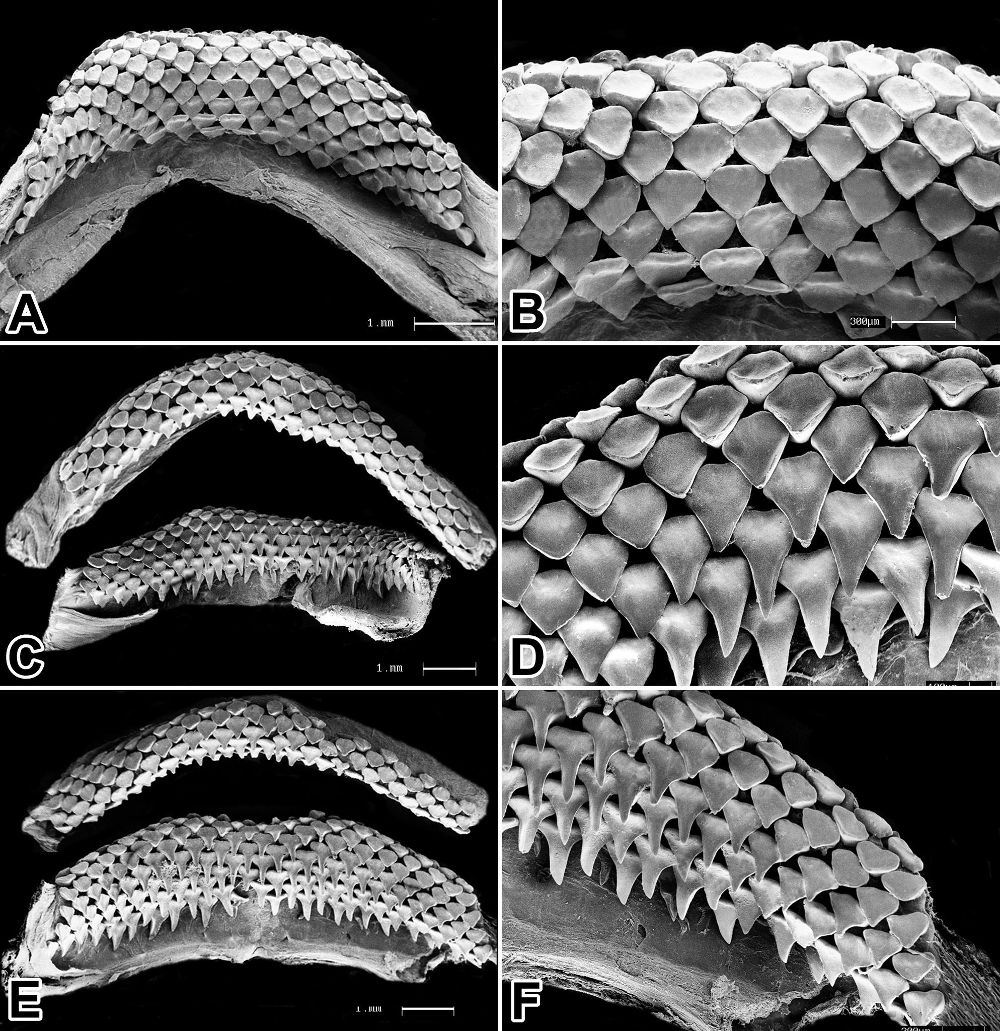 males, a, b Lower jaw of immature male UR 258, crushing dentition; c, d Maturing male UR 261 and e, f UR 262, with crushing teeth in labial region and grasping teeth in lingual region; bar scale a, c, e 1 mm; b, f 300 µm; d 100 µm [#24369].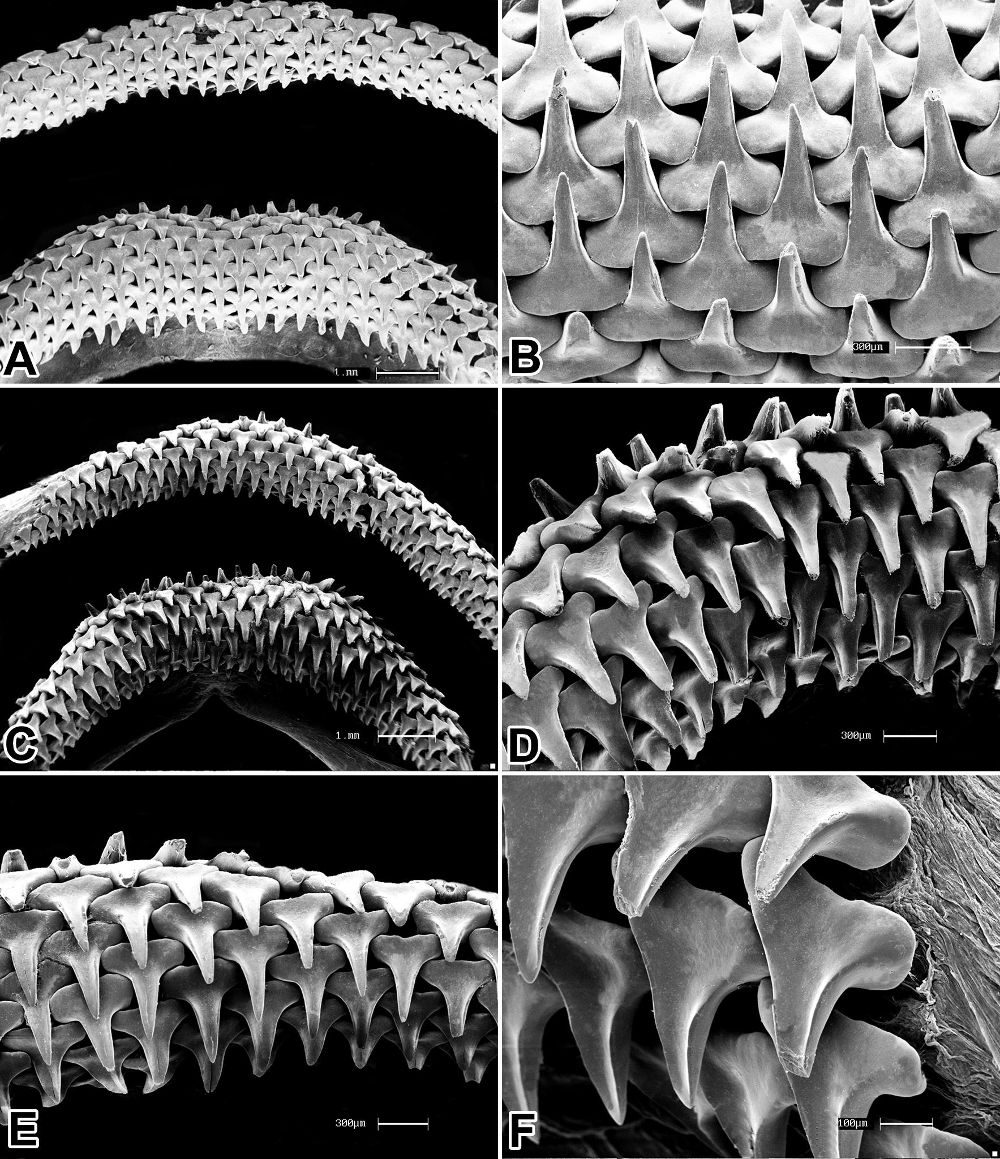 males: a, b Upper and lower jaw of male UR 252 and c, d UR 264, grasping dentition with sharper central teeth; e, f teeth of upper jaw of male UR 238; bar scale: a, c 1 mm; b, d, e 300 µm; f 100 µm [#24369].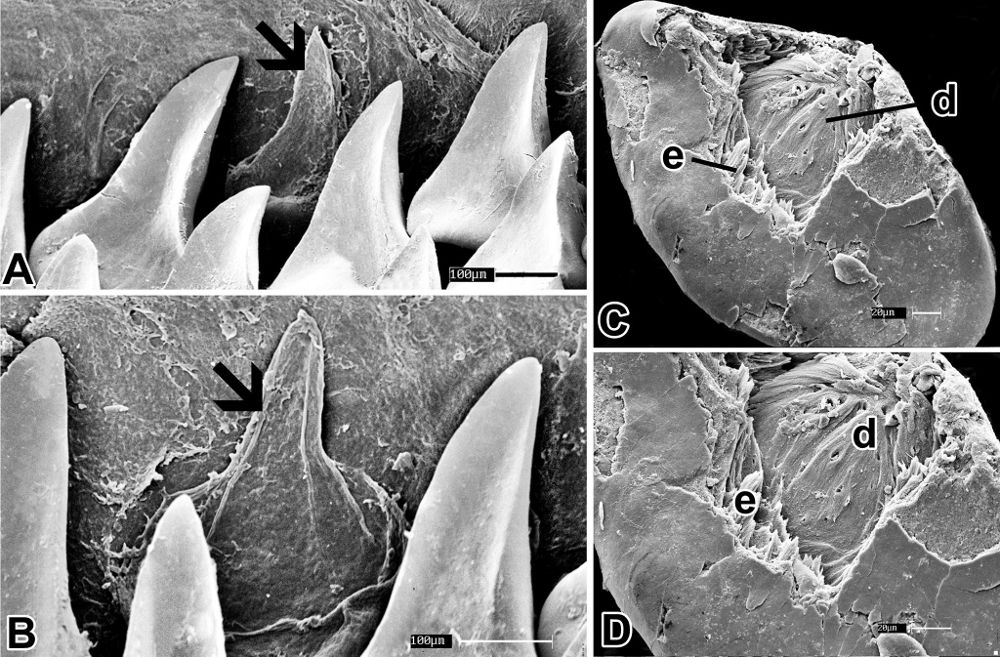 males, a, b Growth of sharp, monocuspide teeth (arrow); c, d layers of enamel (e) and dentin (d); bar scale: a, b 100 µm; c, d 20 µm [#24369].