Abdounia minutissima
(Winkler, 1874)
Classification:
Elasmobranchii Carcharhiniformes Carcharhinidae
Reference of the original description
Mémoire sur des dents de poissons du terrain bruxellien.
Archives du Musée Teyler, 3(4), 295–304
Synonyms / new combinations and misspellings
Abdounia aff. minutissima, Abdounia minutissimus, Catulus aff. minutissimus, Catulus (Scyllium) aff. minutissimus, Odontaspis minutissimus, Otodus minutissimus, Scyliorhinus minutissimus, Scyllium aff. minutissimum, Scyllium cf. minutissimum, Scyllium minutissimum, Scyllium minutissimus
Types
Abdounia minutissima
Description:



Citation:

Abdounia minutissima (Winkler, 1874): In: Database of fossil elasmobranch teeth www.shark-references.com, World Wide Web electronic publication, Version 12/2023

Please send your images of
"Abdounia minutissima"
to
info@shark-references.com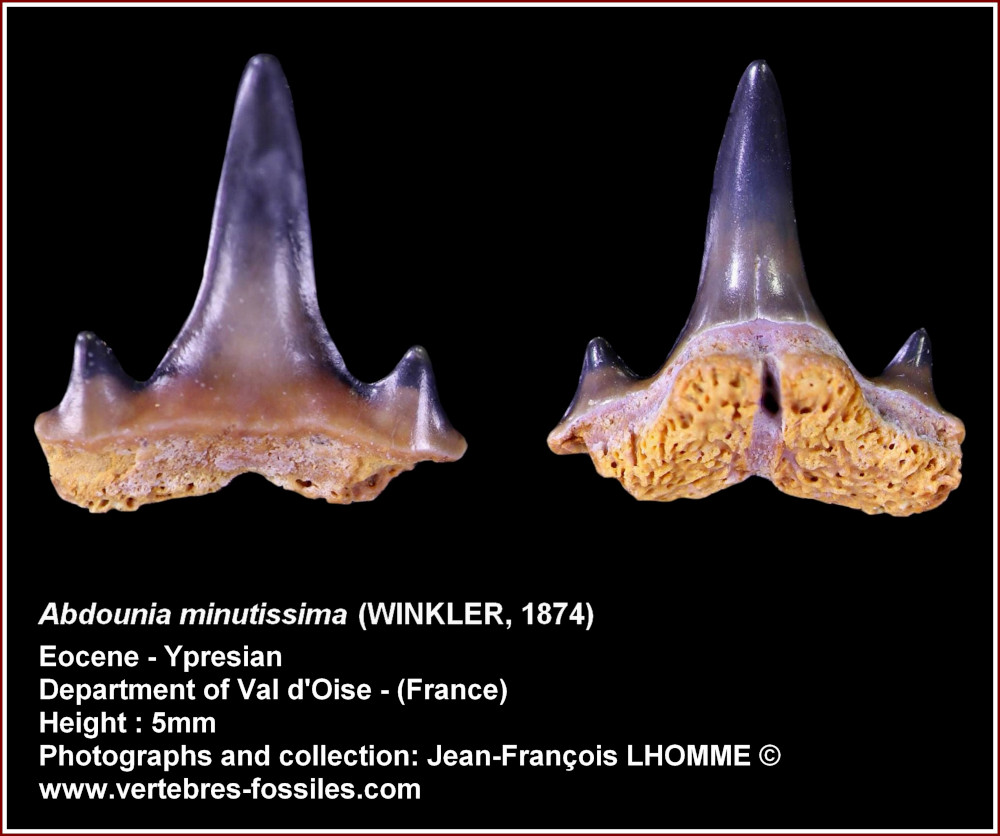 Abdounia minutissima
(Winkler, 1874); Eocene, Ypresian, NP12, Department of Val d'Oise France © Jean-Francois LHOMME,
www.vertebres-fossiles.com