IUCN Red List

NCBI GenBank
Apristurus internatus
Deng, Xiong & Zhan, 1988
Classification:
Elasmobranchii Carcharhiniformes Pentanchidae
Reference of the original description
The deep water fishes of the east China Sea.
Xue Lin Publishing house: 356 pp.
Image of the original description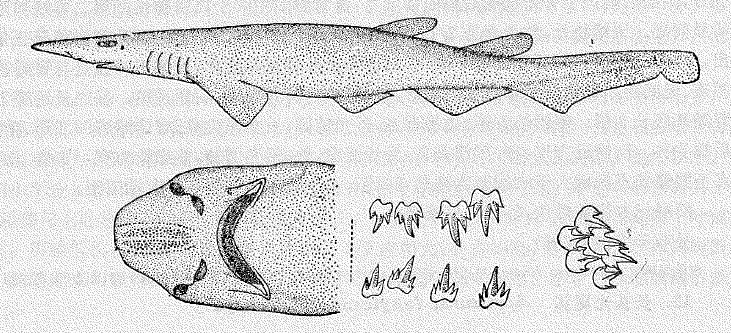 Apristurus internatus DENG, XIONG & ZHAN, 1988; page 32, fig. 28
Description :



Citation:

Apristurus internatus

Deng, Xiong & Zhan, 1988: In: Database of modern sharks, rays and chimaeras, www.shark-references.com, World Wide Web electronic publication, Version 10/2021

Distribution
Northwest Pacific: East China Sea.
Biology
Oviparous, paired eggs are laid. Embryos feed solely on yolk
[733]
.
Size / Weight / Age
40.3 cm TL (male/unsexed; (Ref.
39431
)); 41.9 cm TL (female)
Habitat
bathypelagic; marine
Remarks
shark-references Species-ID=319;