Archaeolamna kopingensis
(Davis, 1890)
Classification:
Elasmobranchii Lamniformes Archaeolamnidae
Reference of the original description
On the fossil fish of the Cretaceous formations of Scandinavia.
Scientific Transactions of the Royal Dublin Society, Series 2, 4, 363–434
Synonyms / new combinations and misspellings
Archaeolamna aff. kopingensis, Archaeolamna cf. kopingensis, Archaeolamna ex. gr. kopingensis, Odontaspis kopingensis
Types
Archaeolamna kopingensis
Description:



Citation:

Archaeolamna kopingensis (Davis, 1890): In: Database of fossil elasmobranch teeth www.shark-references.com, World Wide Web electronic publication, Version 12/2022

Please send your images of
"Archaeolamna kopingensis"
to
info@shark-references.com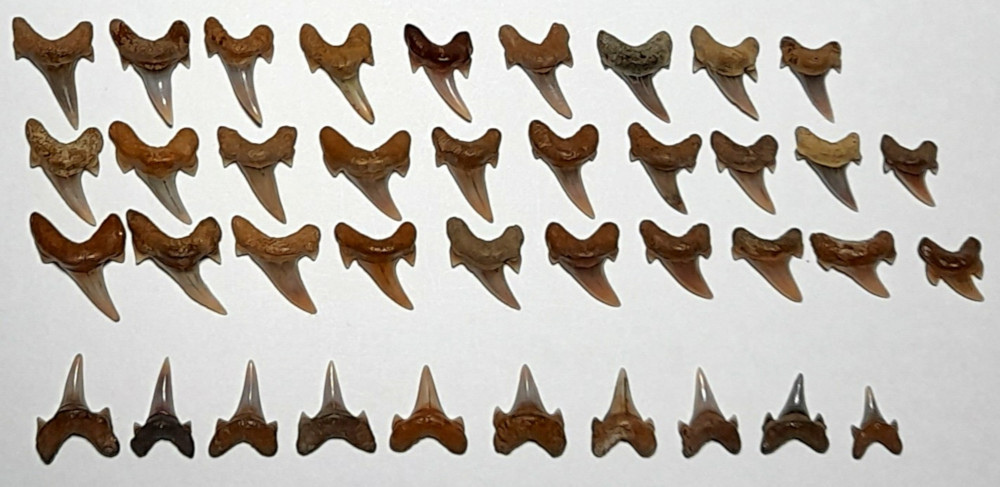 Archaeolamna kopingensis
(Davis, 1890), Cenomanian, Russia, Tambov © Вячеслав Смелков
Remarks
valid after Ward (2010) p. 294
[13942]
; Guinot et al. (2013) p. 632
[24889]
; Case et al. (2019) p. 72
[27568]
; Ebersole et al. (2022) p. 380
[30629]
;