NCBI GenBank
Hemiscyllium michaeli
ALLEN & DUDGEON, 2010
Classification:
Elasmobranchii Orectolobiformes Hemiscylliidae
Reference of the original description
Hemiscyllium michaeli, a new species of bamboo shark (Hemiscyllidae) from Papua New Guinea.
Aqua, International Journal of Ichthyology, 16 (1): 19–30
Image of the original description
Image in copyright.
Description :



Citation:

Hemiscyllium michaeli

ALLEN & DUDGEON, 2010: In: Database of modern sharks, rays and chimaeras, www.shark-references.com, World Wide Web electronic publication, Version 09/2019

Please send your images of
"Hemiscyllium michaeli"
to
info@shark-references.com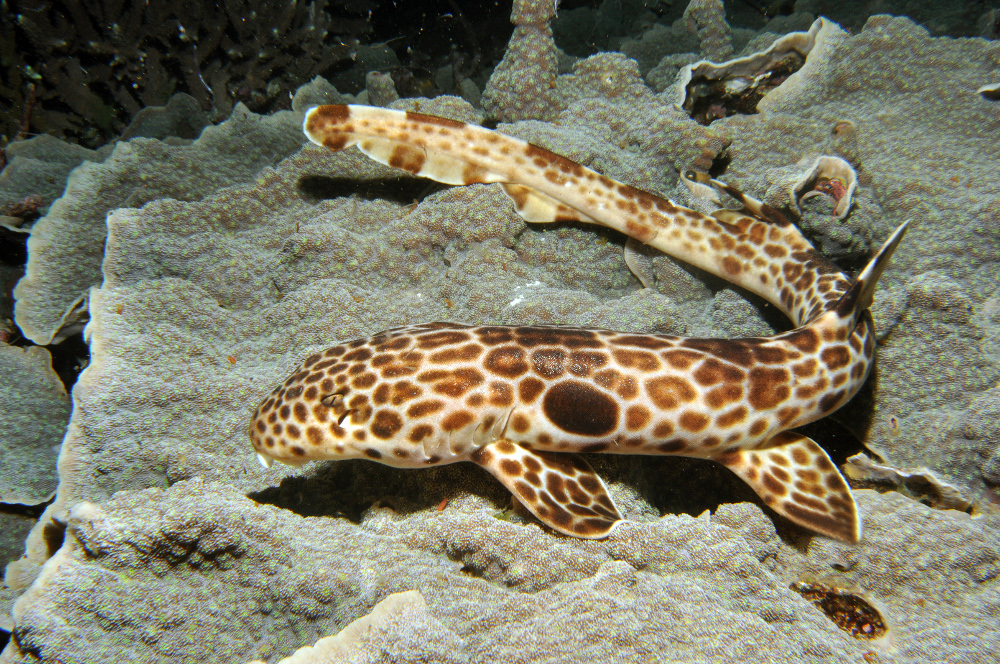 Hemiscyllium michaeli ALLEN & DUDGEON, 2010 © Gerald R. Allen, Department of Aquatic Zoology, Western Australian Museum, Perth
Short Description
Original diagnose after ALLEN & DUDGEON, 2010
[11948]
: A species of bamboo shark belonging to the genus Hemiscyllium, distinguished from related species by a unique colour pattern, particularly the combination of dense leopard-like spotting on the body and a large black ocellate spot on the middle of the side, just behind the head. It lacks diagnostic colour pattern features that typify the other known species in the genus including: black hood or face-mask marking on the head (H. strahani), large intensely black ovate spots on body (H. hallstromi), ocellate shoulder spot and numerous small black spots on body (H. ocellatum), ocellate shoulder spot with two curved black marks on posterior edge and numerous diffuse dark spots on head body and fins (H. trispeculare), row of 7-8 large, horizontally ovate spots on lower side between abdomen and caudal-fin base (H. galei), "double-ocellus" shoulder marking (H. henryi) and a fragmented or diffuse shoulder marking and sparse spot patt)rn on dorsal surface of snout (H. freycineti)
Distribution
Western Pacific: Known only from eastern Papa New Guinea, Indonesia.
[11948]
Source:
www.gbif.org
Size / Weight / Age
69.5 cm TL (female) (holotype)
[11948]
Habitat
reef-associated; marine; depth range 2 - 20 m
[11948]
Remarks
shark-references Species-ID=10581;