NCBI GenBank
Hydrolagus alphus
QUARANTA, DIDIER, LONG & EBERT, 2006
Classification:
Holocephali Chimaeriformes Chimaeridae
Reference of the original description
A new species of chimaeroid, Hydrolagus alphus sp. nov. (Chimaeriformes: Chimaeridae) from the Galapagos Islands.
Zootaxa, 1377: 33–45
Image of the original description
Image in copyright.
Description :



Citation:

Hydrolagus alphus

QUARANTA, DIDIER, LONG & EBERT, 2006: In: Database of modern sharks, rays and chimaeras, www.shark-references.com, World Wide Web electronic publication, Version 07/2019

Please send your images of
"Hydrolagus alphus"
to
info@shark-references.com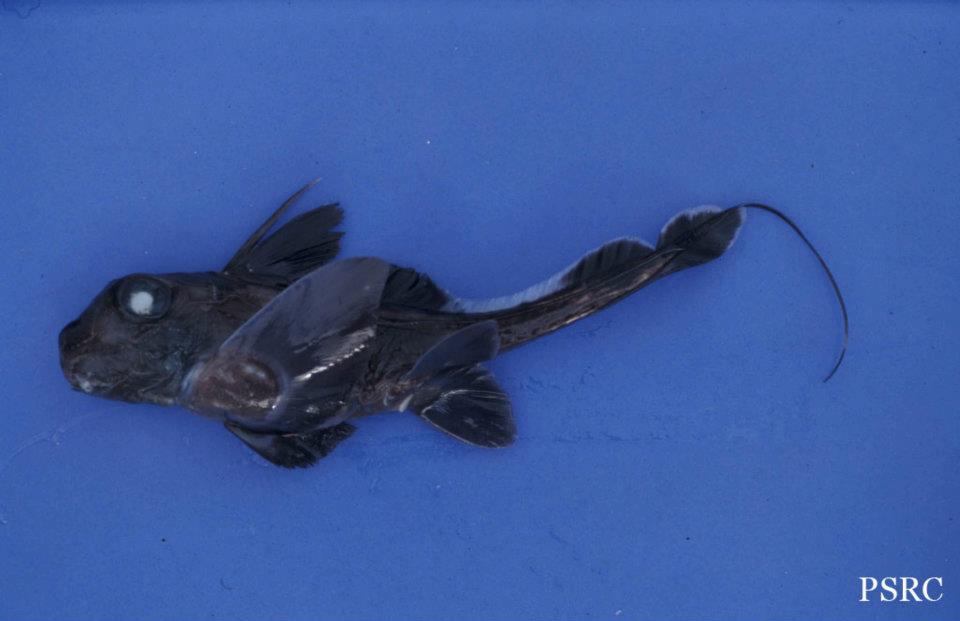 Hydrolagus alphus, Quaranta, Didier, Long & Ebert, 2006 © Pacific Shark Research Center at Moss Landing Marine Laboratories (MLML)
Short Description
Assigned to the genus Hydrolagus based upon the absence of an anal fin. Hydrolagus alphus is distinguished by being medium in size (average PCL 321 mm) and uniform dark brown in color with a distinct white spot (4%-6% BDL) on the lateral side above the pectoral fins. Paired fins with bluish hue and white margins. The dorsal spine longer than triangular shaped first dorsal fin and extends beyond the origin of the second dorsal fin when depressed. Eyes large (40.8?44.5% HDL) and pectoral fins reaching to or beyond insertion of pelvic fins when depressed. Pelvic claspers small, not extending beyond distal edge of pelvic fin, and divided distally for one half their length with slender fleshy denticulate tips. The base of second dorsal fin is long, deeply depressed and light colored in the center, anterior and posterior regions dark, considerably greater in height than the white middle region (Ref.
57721
).
Distribution
Eastern Central Pacific: Galapagos Islands. Source:
www.gbif.org
Size / Weight / Age
41.9 cm TL (male/unsexed; (Ref.
57721
)); 48 cm TL (female)
Habitat
benthopelagic; marine; depth range 600 - 900 m (Ref.
57721
)
Remarks
shark-references Species-ID=3071;