NCBI GenBank
Leucoraja erinacea
(Mitchill, 1825)
Little skate
Classification:
Elasmobranchii Rajiformes Rajidae
Reference of the original description
The hedgehog-ray - a species of Fish taken occasionally near New-York, in the Atlantic Ocean, and now, as is believed, for the first time described
American Journal of Science and Arts, 9, 290–293
Image of the original description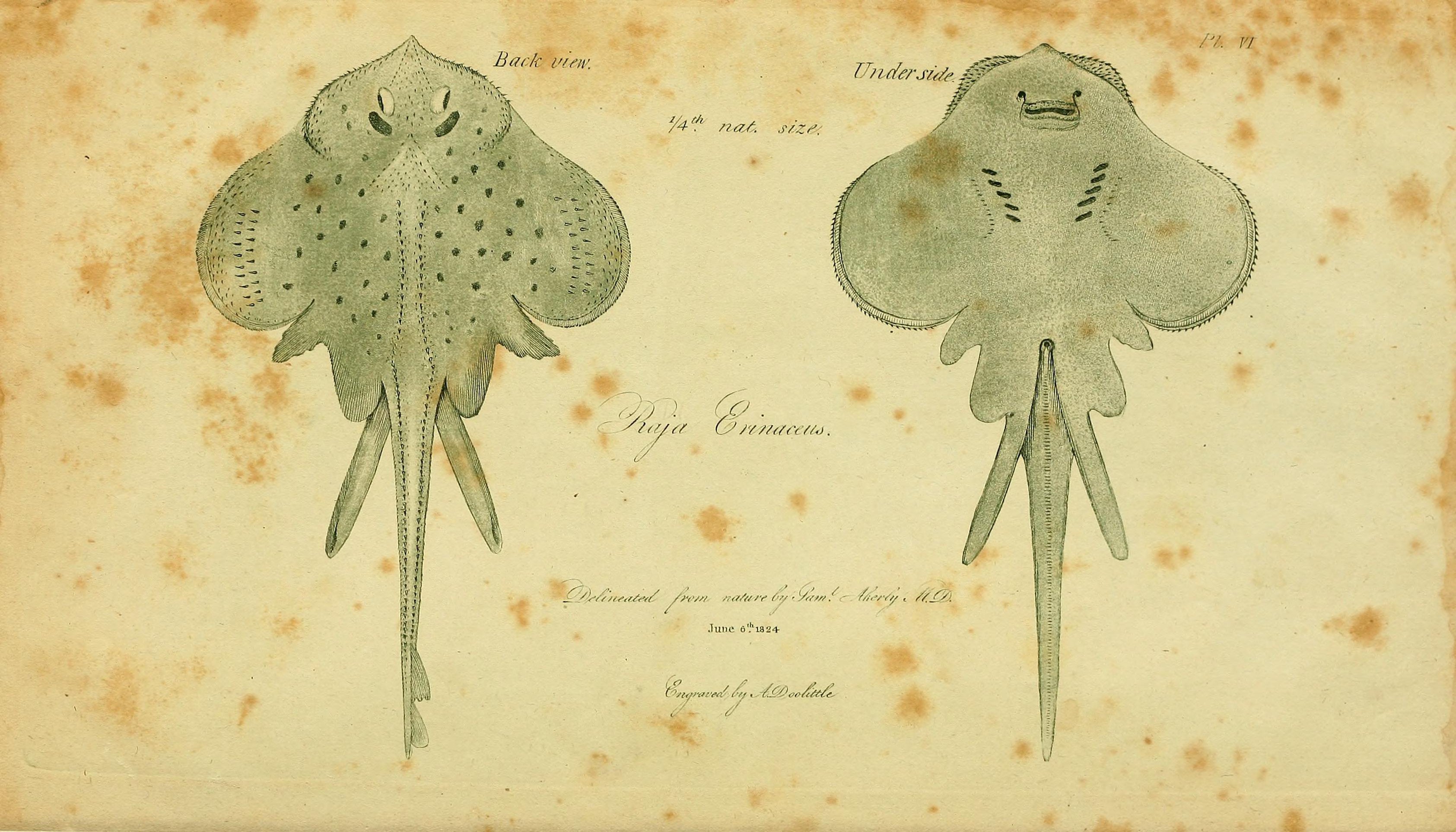 Leucoraja erinacea (Mitchill, 1825)
Synonyms / new combinations and misspellings
Leucoraja (Raja) erinacea, Raia erinacea, Raia erinaceus, Raja erinacea, Raja erinaceus, Raja (Leucoraja) erinacea
Description :



Citation:

Leucoraja erinacea

(Mitchill, 1825): In: Database of modern sharks, rays and chimaeras, www.shark-references.com, World Wide Web electronic publication, Version 06/2023

Please send your images of
"Leucoraja erinacea"
to
info@shark-references.com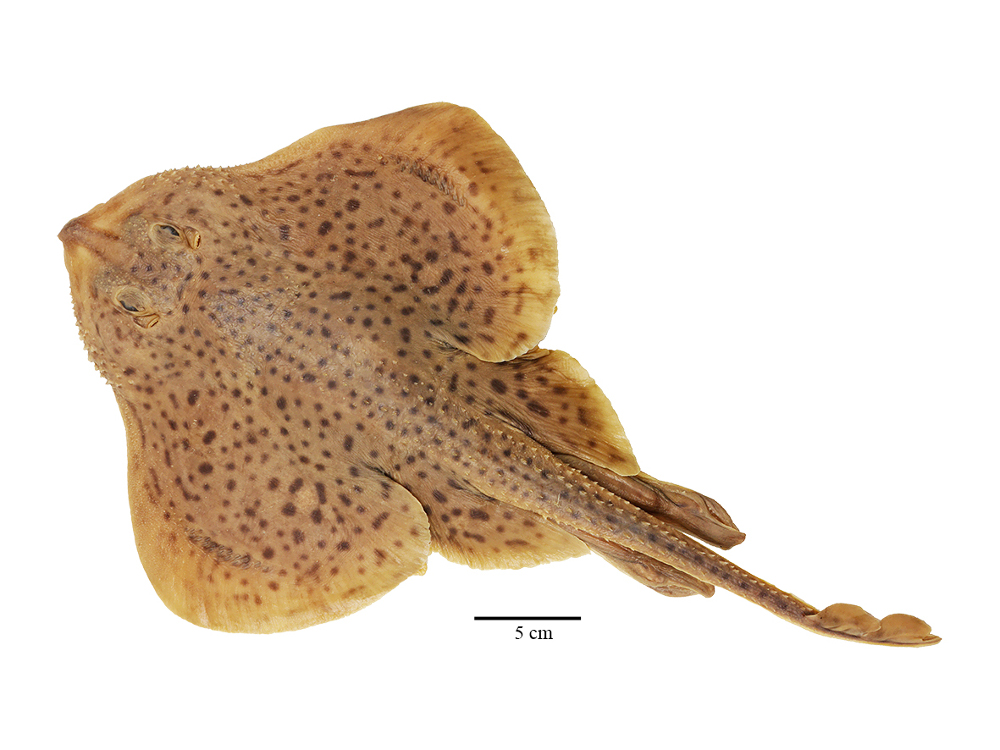 Leucoraja erinacea
(Mitchill, 1825), male, adult, coll. no. 3690/79, "Anton Dohrn", stat. 6432/79, 40°04.8'B, 72°07.5'W, 12.11.1979, New York, 78 m depth, leg. by Dr. M. Stehmann © Dr. Simon Weigmann, Elasmobranch Research Laboratory, Hamburg, Germany
Common names

Raie hérisson,

Raie-hérisson,

Little common skate,

Little skate,

Little summer skate,

Raia-de-verão
Distribution
Western Atlantic: southern Gulf of St. Lawrence and Nova Scotia in Canada to North Carolina, USA. Source:
www.gbif.org
Biology
Oviparous, paired eggs are laid. Embryos feed solely on yolk
[733]
. Distinct pairing with embrace. Young may tend to follow large objects, such as their mother
[17086]
. Prefers water with lower temperature, with a move inshore in winter and offshore into deeper water in summer. Decapod crustaceans and amphipods serve as important foods; also feeds on polychaetes, isopods, molluscs, fishes. Parasites of the species include: 3 protozoans, 2 myxosporidians, nematode and 2 copepods (Ref.
5951
).
Size / Weight / Age
54.0 cm TL (male/unsexed;
[20055]
)
Remarks
shark-references Species-ID=3489;
Parasites (arranged by Jürgen Pollerspöck)
Ciliophora
Monogenea
Cestoda
Nematoda
Copepoda