NCBI GenBank
Myliobatis californica
Gill, 1865
Bat eagle ray
Classification:
Elasmobranchii Myliobatiformes Myliobatidae
Reference of the original description
Note on the family of myliobatoids, and on a new species of Aetobatis.
Annals of the Lyceum of Natural History of New York, 8(13), 135–138
Image of the original description
No image in first description.
Synonyms / new combinations and misspellings
Aetobatus californicus, Holorhinus californicus, Holorhinus vespertilio, Myliobatis californicus, Myliobatis cf. californica, Rhinoptera encenadae, Rhinoptera ensenadae, Rhinoptera vespertilio
Description :



Citation:

Myliobatis californica

Gill, 1865: In: Database of modern sharks, rays and chimaeras, www.shark-references.com, World Wide Web electronic publication, Version 11/2022

Please send your images of
"Myliobatis californica"
to
info@shark-references.com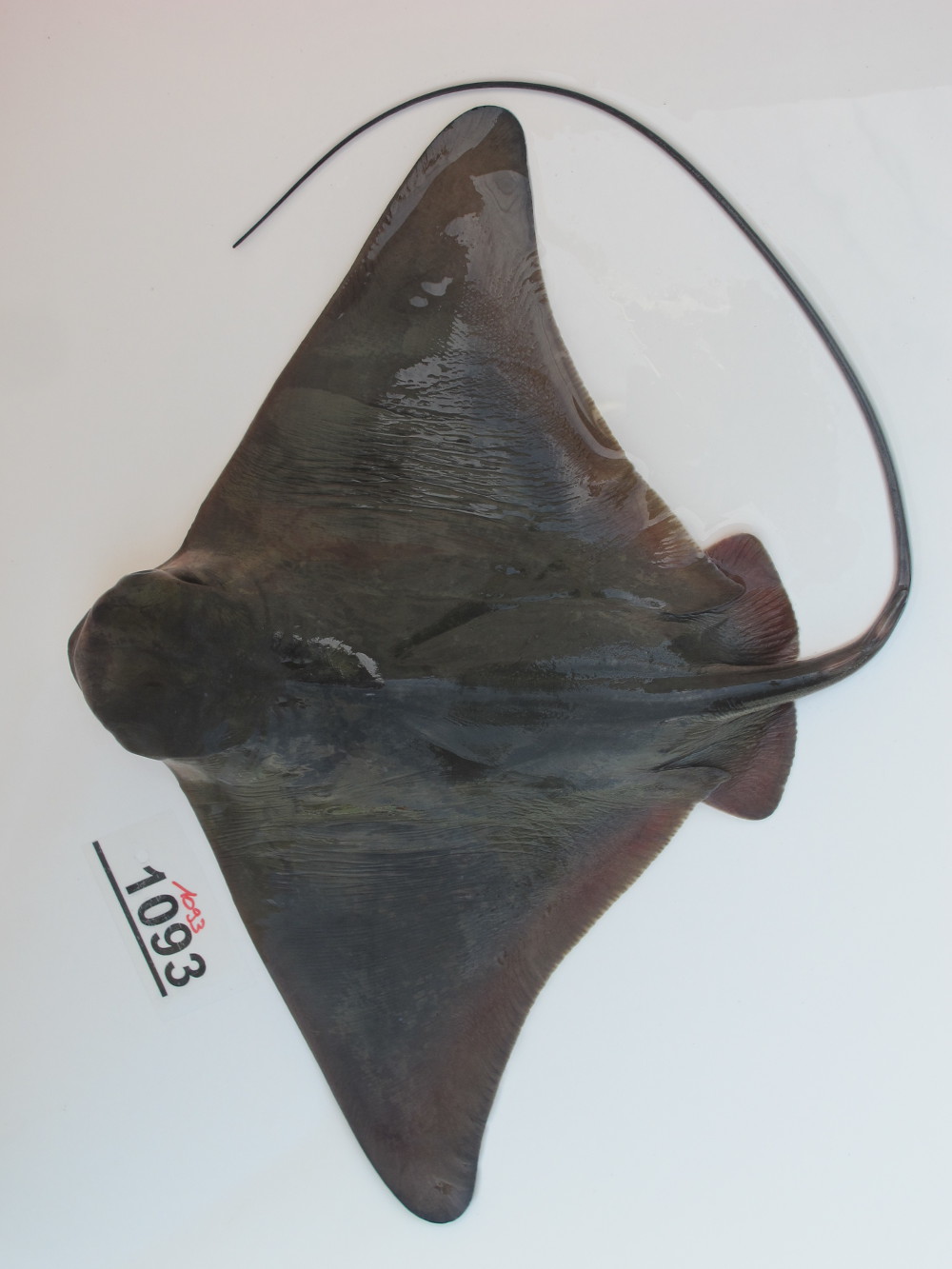 Myliobatis californica
Gill, 1865 (ERB 1093), female, 41, 9 cm DW, 68, 5 cm TL, California, USA © Frederik H. Mollen (Elasmobranch Research Belgium)
Common names

Raya gavilán,

Raya murciélago,

Tecolote,

Aigle de mer técolette,

Bat eagle ray,

Bat ray
Human uses
aquarium: public aquariums
Biology
Exhibit ovoviparity (aplacental viviparity), with embryos feeding initially on yolk, then receiving additional nourishment from the mother by indirect absorption of uterine fluid enriched with mucus, fat or protein through specialised structures
[733]
.
[17641]
.
Habitat
demersal; marine; depth range 0 - 46 m
[1658]
Remarks
shark-references Species-ID=3870;
Parasites (arranged by Jürgen Pollerspöck)
Monogenea
Pseudoentobdella pacifica (Guberlet, 1936) Yamaguti, 1963 [17150]
Cestoda
Trematoda
Anaporrhutum euzeti Curran, Blend & Overstreet, 2003 [23771]
Nematoda
Copepoda