Odontaspis teretidens
White, 1931
Classification:
Elasmobranchii Lamniformes Odontaspididae
Reference of the original description
The vertebrate faunas of the English Eocene. I. From the Thanet Sands to the Basement Bed of the London Clay.
British Museum(Natural History): 121 p., 162 fig.
Image of the original description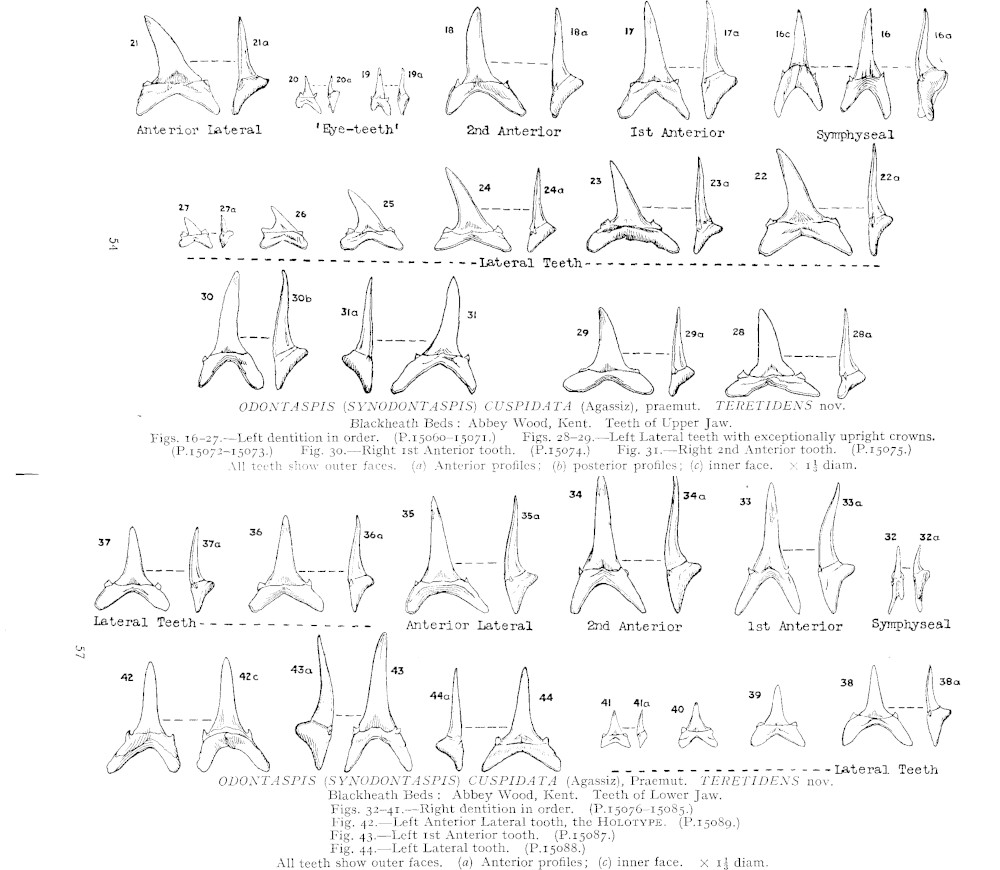 Odontaspis (Synodontaspis) cuspidata teretidens WHITE, 1931, Fig. 16-44 in White, 1931
Types
Odontaspis teretidens
Description:



Citation:

Odontaspis teretidens White, 1931: In: Database of fossil elasmobranch teeth www.shark-references.com, World Wide Web electronic publication, Version 12/2021

Description
Original diagnose after White (1931) p. 53
[2532]
: A small form of O. cuspidata usually with faint striae at base of inner face of crown; Lateral teeth with small and blunt lateral denticles and smaller and narrower crowns than in O. c. hopei Agassiz.
Remarks
synonym of Sylvestrilamia teretidens after Cappetta & Nolf (2005) p. 250
[366]
;