NCBI GenBank
Pristiophorus lanae
EBERT & WILMS, 2013
Classification:
Elasmobranchii Pristiophoriformes Pristiophoridae
Reference of the original description
Pristiophorus lanae sp. nov., a new sawshark species from the Western North Pacific, with comments on the genus Pristiophorus Müller & Henle, 1837 (Chondrichthyes: Pristiophoridae).
Zootaxa, 3752: 86–100
Image of the original description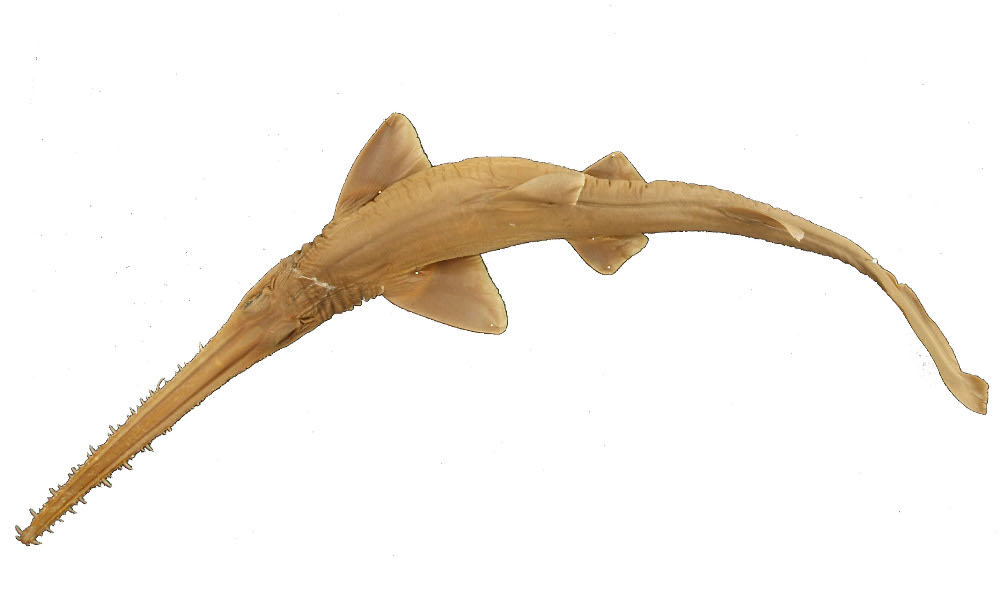 Pristiophorus lanae EBERT & WILMS, 2013; holotype, CAS 34942, 775 mm TL, female, NW of Baltazar Island, Marinduque, Philippines, ca. 13° 23' N, 121°79' E, 163–168 fa. (298–307 m), 10 December 1966, collected by J.E. Norton; © Dr. David A. Ebert, Pacific Shark Research Center, Moss Landing Marine Laboratories
Description :



Citation:

Pristiophorus lanae

EBERT & WILMS, 2013: In: Database of modern sharks, rays and chimaeras, www.shark-references.com, World Wide Web electronic publication, Version 04/2019

Please send your images of
"Pristiophorus lanae"
to
info@shark-references.com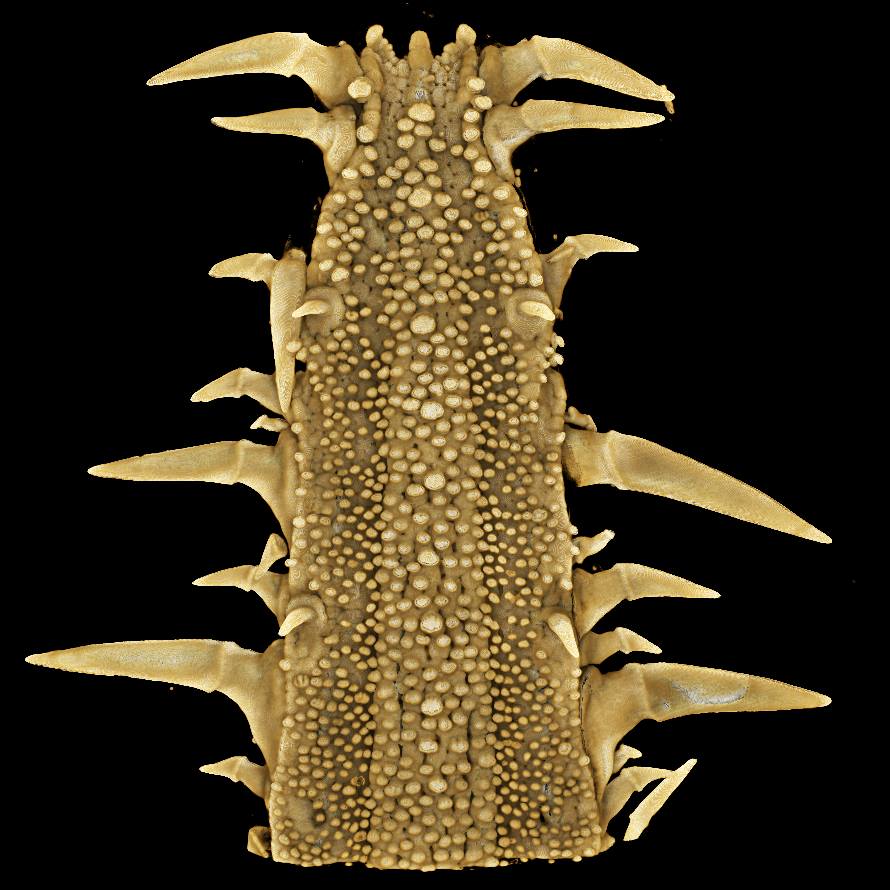 Pristiophorus lanae EBERT & WILMS, 2013; specimen figured in: WELTEN, M. & SMITH, M. & UNDERWOOD, C. & JOHANSON, Z. 2015 Evolutionary origins and development of saw-teeth on the sawfish and sawshark rostrum (Elasmobranchii; Chondrichthyes). Royal Society Open Science, 2: 150189
Common names
Lana's Sawshark
Short Description
Original diagnose after Ebert & Wilms, 2013
[20015]
: A slender bodied five-gilled sawshark distinct from other members of the genus by a combination of characteristics including a narrow, relatively long rostrum, with a pre-oral length 27.5–30.6% TL, a pre-barbel length of 51–55% of pre-oral length, and a rostral width at nostrils of 4.8–6.1 times pre-orbital length. Barbels located closer to the mouth than to rostral tip. First dorsal fin originates posterior to free rear tip of pectoral fin. Lateral dermal denticles unicuspidate, mostly flat, and imbricated. Coloration is a uniform dark brown above, lighter below; no bars, blotches or other distinctive markings.
Distribution
only known from the Philippine Islands, off Zamboanguita, Apo Island between Negros and Siquijor, and off southern Luzon in Balayan Bay and Ragay Gulf
[20015]
;
Size / Weight / Age
Specimens of the first description (six females, one male): female: 396–830 mm TL; male: 669 mm TL
[20015]
;
Habitat
marine; depths of 229 to 593 m
Dentition
Teeth with a single prominent acute cusp, in well defined rows, bases flattened and rounded. Tooth row counts 48 (36–48) on upper jaw and 44 (32–40) on lower jaw; series of functional teeth about 3–5
[20015]
;
Remarks
shark-references Species-ID=13808;