Rhombodus binkhorsti
Dames, 1881
Classification:
Elasmobranchii Myliobatiformes Rhombodontidae
Reference of the original description
Über Fischzähne aus der obersenonen Tuffkreide von Maastricht für welcher den Gattungsnamen Rhombodus vorschlug.
Sitzungsberichte der Gesellschaft naturforschender Freunde zu Berlin, 1881: 1–3
Synonyms / new combinations and misspellings
Rhombodus binckhorsti, Rhombodus brinckhorsti, Rhombodus brinkhorsti, Rhombodus cf. binkhorsti, Rhombodus haasi
Types
Rhombodus binkhorsti
Description:



Citation:

Rhombodus binkhorsti Dames, 1881: In: Database of fossil elasmobranch teeth www.shark-references.com, World Wide Web electronic publication, Version 12/2021

Please send your images of
"Rhombodus binkhorsti"
to
info@shark-references.com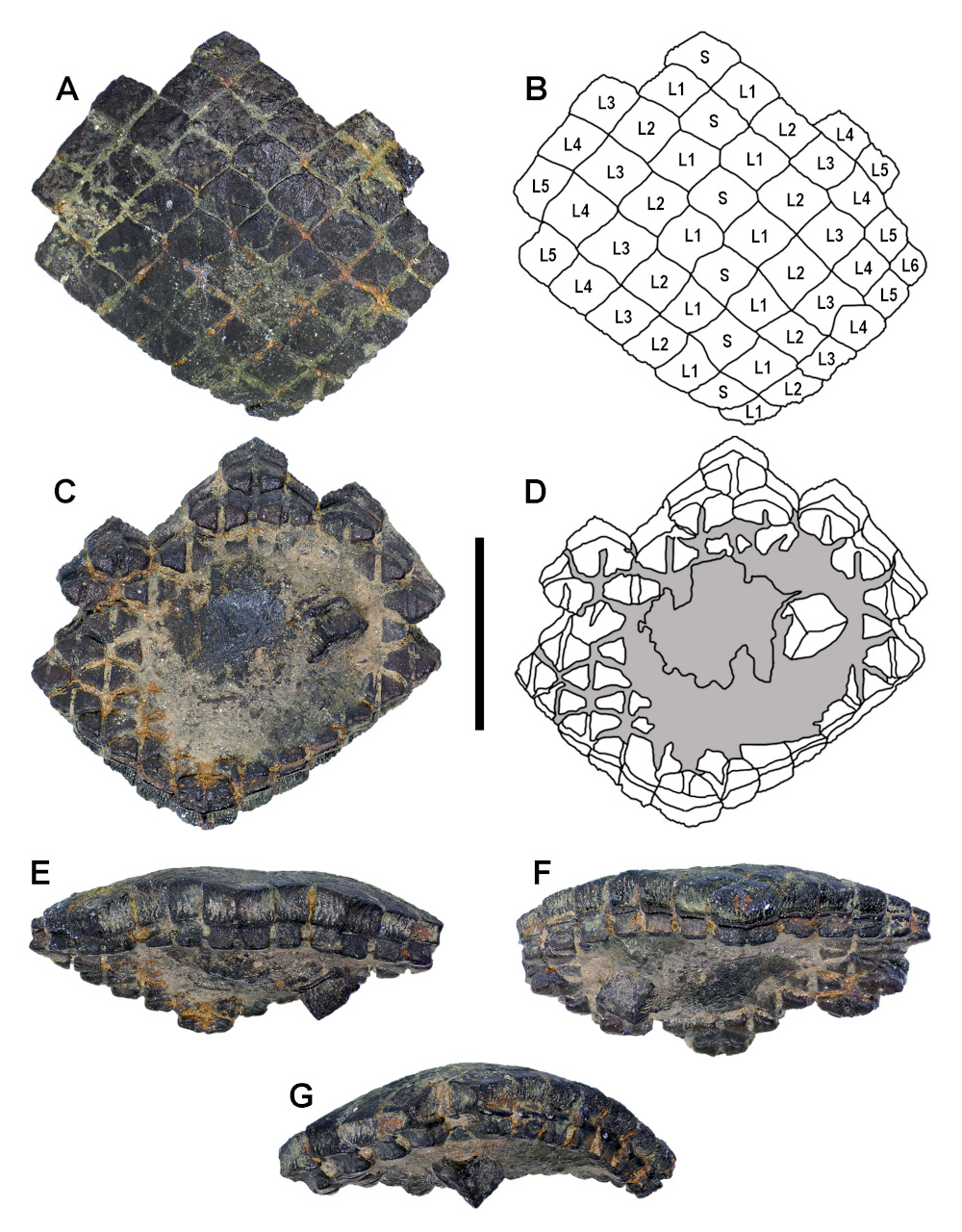 Rhombodus binkhorsti
DAMES, 1881, Partial dentition, MMNS VP-5369. Scale bar = 2 cm © Jun Ebersole, McWane Science Center, Birmingham, Alabama
Remarks
valid after Cicimurri & Ebersole (2020) p. 53
[28749]
;