NCBI GenBank
Torpedo marmorata
Risso, 1810
Spotted torpedo
Classification:
Elasmobranchii Torpediniformes Torpedinidae
Reference of the original description
Ichthyologie de Nice, ou histoire naturelle des poissons du département des Alpes Maritimes.
Paris :F. Schoell, i–xxxvi + 1–388, pls. 1–11.
Image of the original description
Torpedo marmorata Risso, 1810
Synonyms / new combinations and misspellings
Fimbriotorpedo marmorata, Narcacion marmoratus, Narcobatus marmoratus, Torpedo diversicolor, Torpedo galvani, Torpedo galvanii, Torpedo immaculata, Torpedo marmoratus, Torpedo picta, Torpedo punctata, Torpedo trepidans, Torpedo vulgaris, Torpedo (Torpedo) marmorata
Description :



Citation:

Torpedo marmorata

Risso, 1810: In: Database of modern sharks, rays and chimaeras, www.shark-references.com, World Wide Web electronic publication, Version 02/2023

Please send your images of
"Torpedo marmorata"
to
info@shark-references.com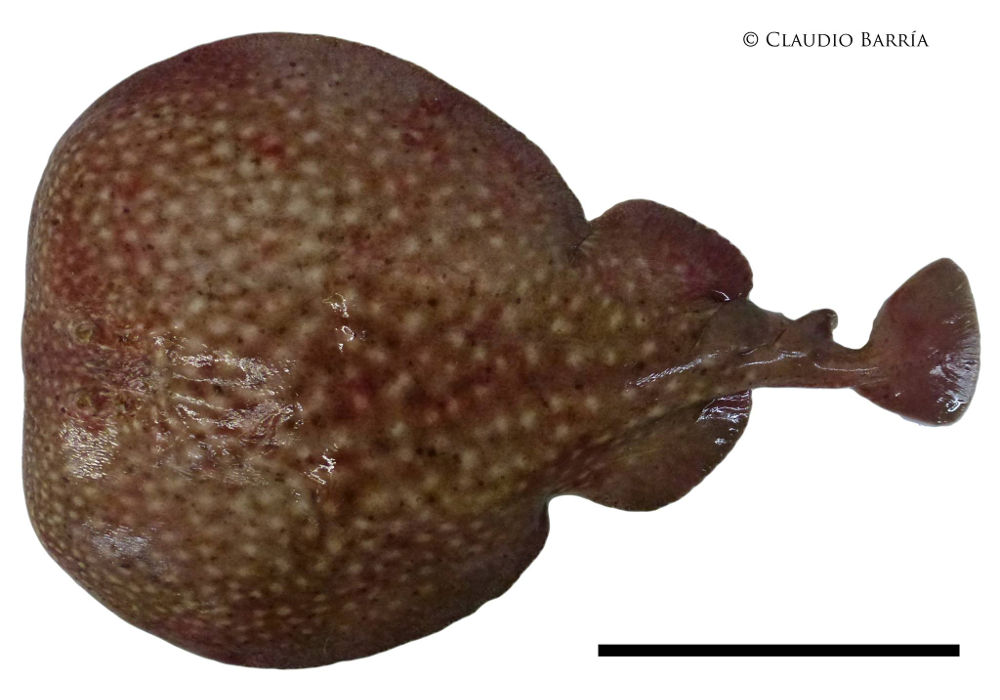 Torpedo marmorata
(Risso, 1810), © Claudio Barria, Department of Natural Resources, Institute of Marine Sciences of Barcelona (ICM), Spain. Catsharks, Taurons i Rajades de Catalunya
Common names

Marmelzitterrochen,

Marmor-Zitterrochen,

Marmorierter Zitterrochen,

Zitterrochen,

Tembladeira,

Tembladera,

Tembladora,

Tremielga,

Tremolina mármol,

Tremuloya,

Tremuló,

Trimielga,

Vaca enrampadora,

Vaca tremoladora,

Dali,

Dormihouso,

Dourmillouse,

Endourmidouijda,

Galina,

Raie électrique,

Torpille,

Torpille marbrée,

Tremblard,

Tremble lisse,

Trembleuse,

Common crampfish,

Marbled electric ray,

Marbled torpedo,

Numbfish,

Spotted torpedo,

Battinetta,

Sa Nacida,

Sgranfo,

Torpedine,

Torpedine bruna,

Torpedine marezza,

Torpedine marezzata,

Torpedine marmorata,

Tremblo,

Tremoixe,

Tremola,

Tremola janca,

Tremula,

Tremula antisicca,

Tremula biunna,

Tremula i rina,

Tremula janca,

Tremula liscia,

Tremula marmulina,

Tremula niura,

Tremulusa,

Treppaine,

Trompigliola,

Dormideira,

Tormentim,

Tormeutim,

Treme-mão,

Tremedeira,

Tremelga,

Tremelga-marmoreada
Short Description
Disc-width around the same as its length, length and width 1,50 to 1,70 times in total length; dorsal fins more or less rounded, its base 1,50 times in its height (Ref.
39215
).
Distribution
Eastern Atlantic: northern UK (less common in southern North Sea and Kattegat) to Cape of Good Hope, South Africa. Also in the Mediterranean Sea. Source:
www.gbif.org
Human uses
fisheries: of no interest; aquarium: public aquariums
Biology
Exhibit ovoviparity (aplacental viviparity), with embryos feeding initially on yolk, then receiving additional nourishment from the mother by indirect absorption of uterine fluid enriched with mucus, fat or protein through specialised structures
[733]
. Inhabits coral reefs between the Western Indian Ocean and the Red Sea
[17641]
. A carnivore
[17641]
.
Habitat
reef-associated; brackish; marine; depth range 2 - 370 m (Ref.
4430
)
Remarks
shark-references Species-ID=7181;
Parasites (arranged by Jürgen Pollerspöck)
Myxosporea
Chloromyxum leydigi Mingazzini, 1890 [21217]
Monogenea
Cestoda
Trematoda
Anaporrhutum torpedoense Khan & Begum, 1991 [21482]
Nematoda
Copepoda
Eudactylina acuta Van Beneden, 1853 [16609]
Isopoda
Ceratothoa oxyrrynchaena (Koelbel, 1878) [23898]
Hirudinea