NCBI GenBank
Carcharhinus porosus
(RANZANI, 1839)
Smalltail shark
Classification:
Elasmobranchii Carcharhiniformes Carcharhinidae
Reference of the original description
De novis speciebus piscium. Dissertatio prima.
Novi Commentarii Academiae Scientiarum Instituti Bononiensis, 4: 65–83, pl. 8–13.
Image of the original description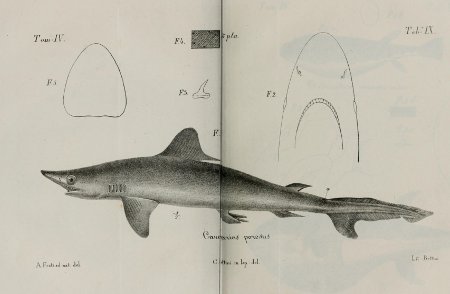 Carcharhinus porosus (RANZANI, 1839)
Synonyms / new combinations and misspellings
Carcharhinus cerdale, Carcharhinus cf. porosus, Carcharhinus henlei, Carcharias cerdale, Carcharias porosus, Carcharias (Prionodon) henlei, Carcharias (Prionodon) porosus, Carcharinus cerdale, Carcharinus porosus, Eulamia cerdale, Squalus (Carcharinus) henlei
Types
Carcharhinus porosus
Holotype:
MZUB
: 942
Carcharhinus cerdale
Holotype:
SU
: 11884 Paratype:
BMNH
: 1903.5.15-339-340 (from Jordan)
SU
: 11886
SU
: 12865
SU
: 12866
Carcharias (Prionodon) henlei
Syntype:
MNHN
: 1140
MNHN
: A-9675
MNHN
: 1139
Description :



Citation:

Carcharhinus porosus

(RANZANI, 1839): In: Database of modern sharks, rays and chimaeras, www.shark-references.com, World Wide Web electronic publication, Version 08/2020

Please send your images of
"Carcharhinus porosus"
to
info@shark-references.com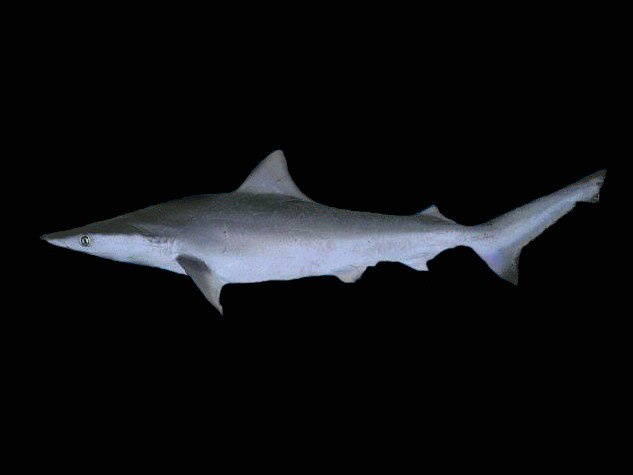 Carcharhinus porosus (RANZANI, 1839), © Centro Interdisciplinario de Ciencias Marinas (CICIMAR-IPN) http://coleccion.cicimar.ipn.mx
Common names

Cabeza dura,

Cazón,

Chaspat,

Cuero duro,

Sarda,

Tiburon poroso,

Tiburón aletón,

Tiburón cuero duro,

Tiburón tollo,

Tollo,

Requin tiqueue,

Shark,

Small-tailed shark,

Smalltail shark,

Azeiteiro,

Cação,

Cação-azeiteiro,

Cação-do-salgado,

Junteiro,

Sicuri-branco,

Triaqueira,

Trisqueira
Distribution
Western Atlantic: northern Gulf of Mexico to southern Brazil (excluding the Caribbean islands) and Uruguay
[5839]
. Eastern Pacific: Gulf of California to Peru, not at offshore islands. Specimens of porosus from Borneo, Viet Nam and Thailand may represent an undescribed small species of Carcharhinus. Source:
www.gbif.org
Human uses
fisheries: minor commercial; price category: medium; price reliability: very questionable: based on ex-vessel price for species in this family
Biology
Viviparous, placental
[733]
. Distinct pairing with embrace
[17086]
. Feeds on fish, cephalopods and crustaceans
[5227]
.
Size / Weight / Age
150 cm TL (male/unsexed;
[517]
)
Habitat
demersal; brackish; marine; depth range ? - 36 m (Ref.
9253
)
Parasites (arranged by Jürgen Pollerspöck)
Cestoda
Disculiceps pileatus (LINTON, 1891) [25154]