NCBI GenBank
Sympterygia bonapartii
Müller & Henle, 1841
Smallnose fanskate
Classification:
Elasmobranchii Rajiformes Arhynchobatidae
Reference of the original description
Systematische Beschreibung der Plagiostomen.
Berlin, Veit, pp. 1–200
Image of the original description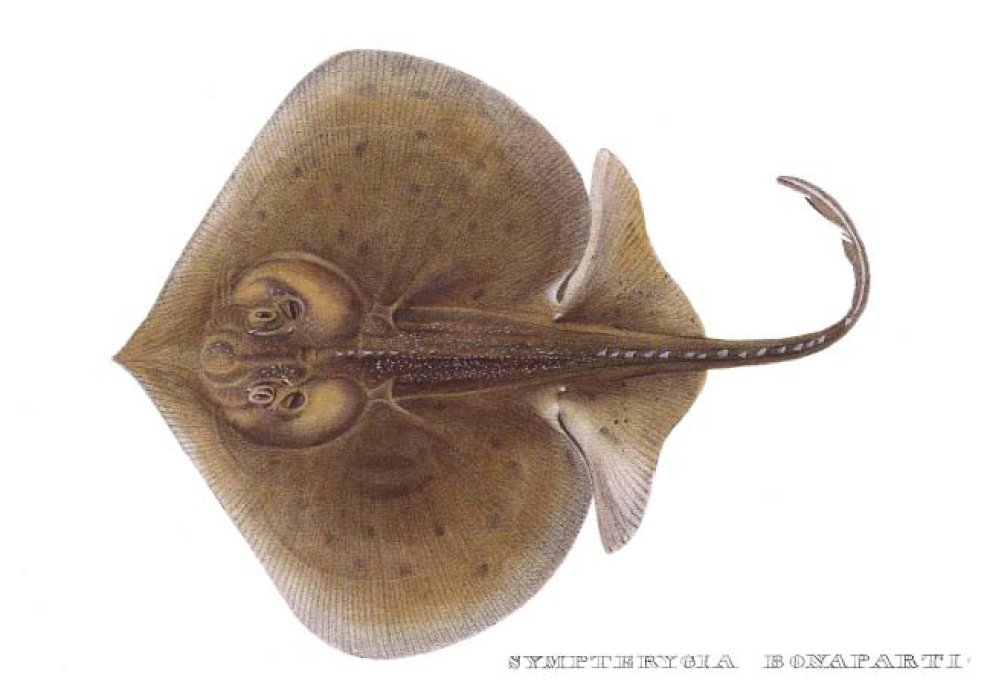 Sympterygia bonapartii Müller & Henle, 1841
Synonyms / new combinations and misspellings
Psammobatis microps, Raia marplatensis, Raia microps, Raja microps, Sympterygia bonapartei, Sympterygia bonaparti, Sympterygia microps
Types
Sympterygia bonapartii
Holotype:
ZMB
: 4618
Raia marplatensis
Holotype:
MACN
: 1119 Paratype:
MACN
: 1119
Raja microps
Syntype:
BMNH
: 1879.5.14.415
Description :



Citation:

Sympterygia bonapartii

Müller & Henle, 1841: In: Database of modern sharks, rays and chimaeras, www.shark-references.com, World Wide Web electronic publication, Version 01/2023

Please send your images of
"Sympterygia bonapartii"
to
info@shark-references.com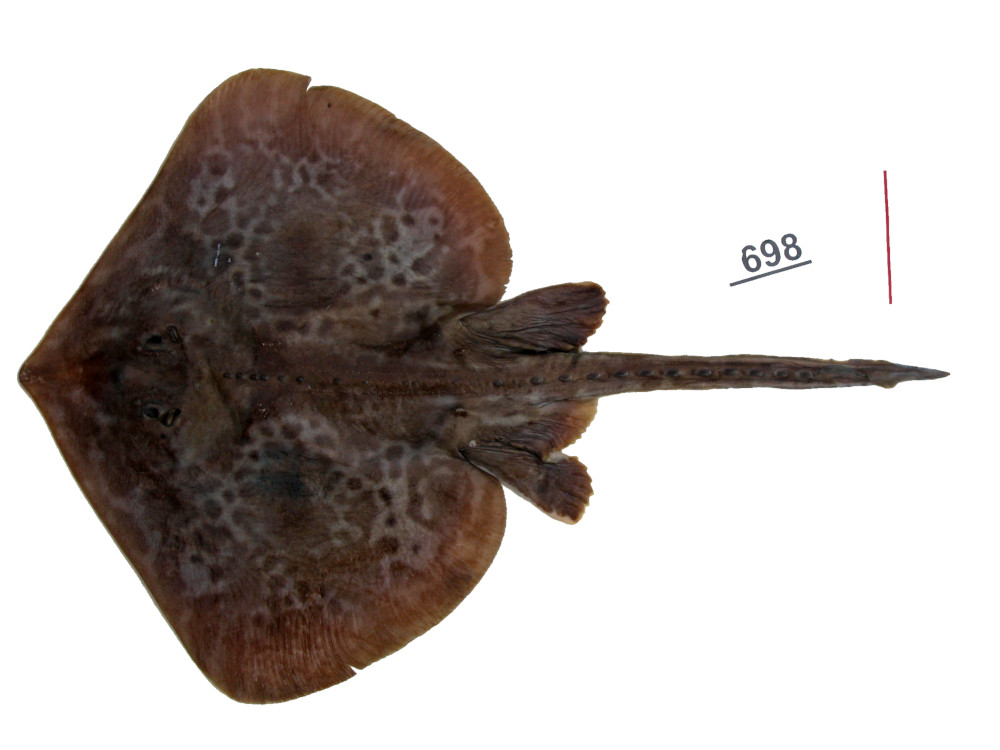 Sympterygia bonapartii
Müller & Henle, 1841; (ERB 0698), female, 38, 0 cm DW, 55, 5 cm TL, Uruguay © Frederik H. Mollen (Elasmobranch Research Belgium)
Common names

Raya marmorada,

Ray,

Smallnose fanskate,

Arraia,

Raia,

Raia-emplastro
Distribution
Southeast Pacific: Chile
[16049]
. Southwest Atlantic: Rio Grande do Sul, Brazil to Rawson, Argentina. Source:
www.gbif.org
Biology
Oviparous. Distinct pairing with embrace. Young may tend to follow large objects, such as their mother
[17086]
.
Size / Weight / Age
63.0 cm WD (male/unsexed;
[20080]
)
Habitat
demersal; marine; depth range ? - 150 m (Ref.
54460
)
Remarks
shark-references Species-ID=7049;
Parasites (arranged by Jürgen Pollerspöck)
Monogenea
Cestoda
Trematoda
Nematoda
Copepoda